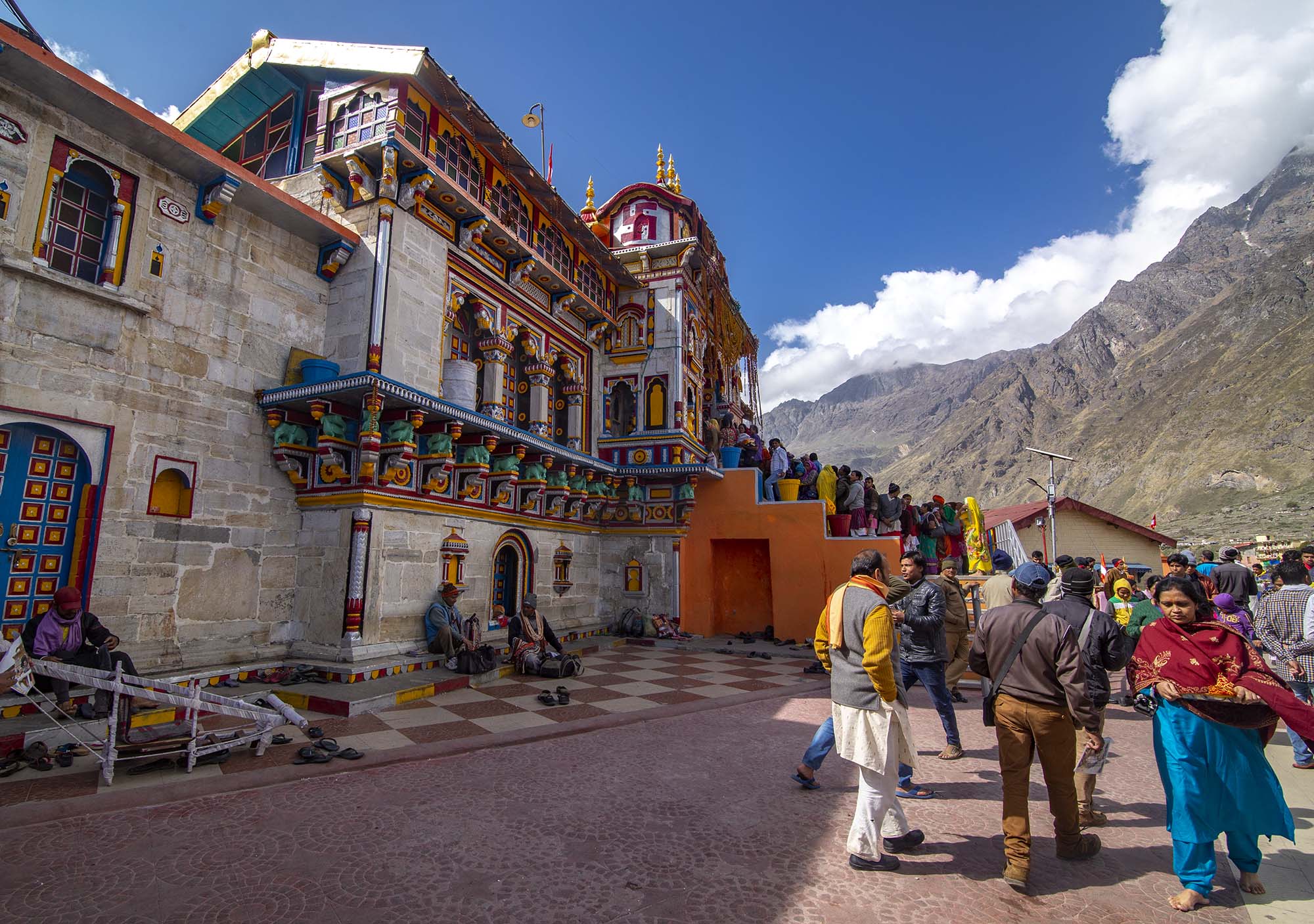 Char Dham Yatra tour package from Ahmedabad
Char Dham Yatra tour package from Ahmedabad includes the popular pilgrimage circuit of Uttarakhand. While the dates for the annual 6 month pilgrimage would be updated soon, you can book the package right now. The itinerary includes the four main destinations Yamunotri, Gangotri, Kedarnath and Badrinath and other nearby tourist attractions like Barkot, Uttarkashi, Guptkashi and more.
9 Nights & 10 Days for Char Dham Yatra tour package from Ahmedabad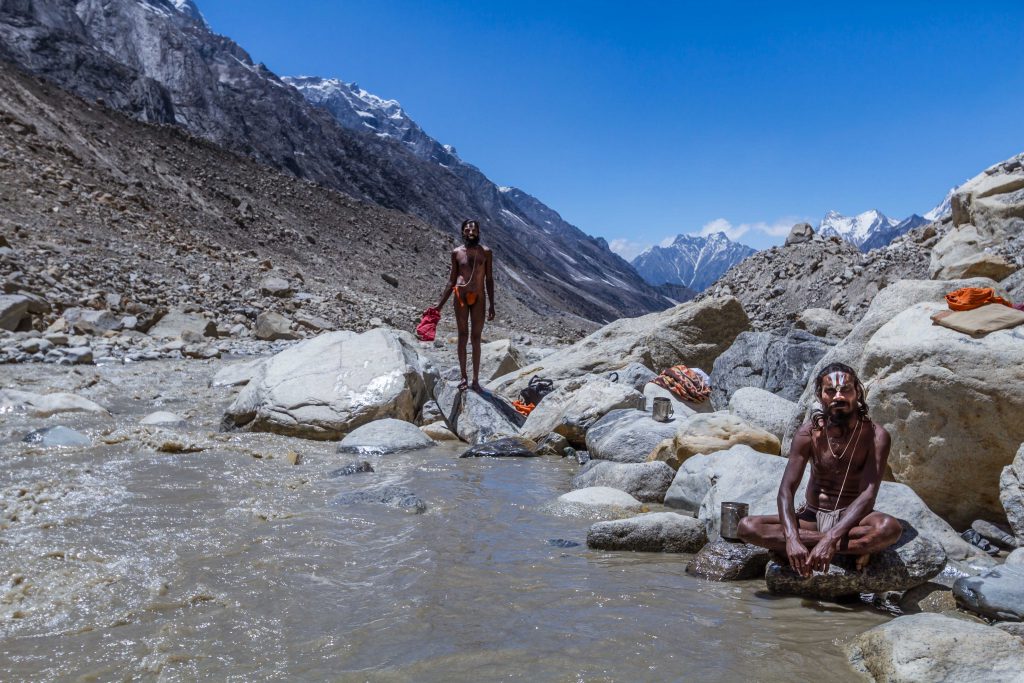 Day By Day Tour Plan For Char Dham Yatra tour package from Ahmedabad


Day 01: Ahmedabad to Haridwar (by air/rail)
To begin the Char Dham Yatra tour package from Ahmedabad, you must start from Ahmedabad as per the decided schedule.
As the road distance between the two places is around 1,200 km., we recommend you to book a flight or train for the journey and WaytoIndia team can help you in making online booking for the same.
Here is an overview of the trains and flights available from Ahmedabad to Haridwar:
Trains Between Ahmedabad And Haridwar
Direct Trains
There is only 1 direct train between the two place:
Yoga Express: It leaves Ahmedabad at 09:55 a.m. and reaches Haridwar at 12:10 p.m. the next day. It operates on all 7 days of the week with the total journey time of around 26 hr. The fare is between INR 500 for Sleeper class to INR 3,500 for AC 1st Class.
Connecting Trains
You may also choose to travel from Ahmedabad to New Delhi by train and then to Haridwar by rail/road. Some of the train chains include:
Sarvodaya Express (operates only on Saturday, starts from Ahmedabad at 11:30 a.m. and reaches New Delhi at 04:35 a.m. the next day) and New Delhi-Dehradun Shatabdi Express (starts from New Delhi at 06:45 a.m. and reaches Haridwar at 11:30 a.m.)
Mumbai Bandra-Delhi Sarai Rohilla Garib Rath Express (operates on Sunday, Tuesday, Wednesday, Friday, leaves Ahmedabad at 07:40 p.m. and reaches Delhi at 12:15 p.m. the next day) and New Delhi-Dehradun Jan Shatabdi Express (leaves Delhi at 03:20 p.m. and reaches Haridwar at 07:33 p.m.)
Flights Between Ahmedabad And Dehradun
The closest airport to Haridwar is Jolly Grant Airport of Dehradun, about 38 km. away. From Ahmedabad, you can book nonstop as well as connecting flights to the airport.
Non-Stop Flights: There are limited direct flights from Ahmedabad to Dehradun. For example, Spicejet offers a flight that departs from Ahmedabad at 05:15 p.m. and reaches Dehradun at 07:05 p.m. The fare is between INR 4,500 and INR 5,000.
Connecting Flights: You may also book connecting flights with one or more intermediate stops at the cities like Delhi and Jaipur. The fare may range between INR 4,500 and
INR 8,000.
From Dehradun Airport, our Char Dham Yatra tour package from Ahmedabad representative would escort you to Haridwar. You may also book flights to New Delhi and then travel to Haridwar by road. There are unlimited flights between Ahmedabad and New Delhi with fares starting from INR 1,800.
On arrival, check in at the booked hotel.
Haridwar is special to both Lord Shiva (Har) and Lord Vishnu (Hari) and is a holy town adored by River Ganga. According to the Hindu mythology, Haridwar was among the places where the drops of amrit (nectar) fell and this is the reason that it hosts Kumbh Mela once every 12 years.
One can take holy dip in Ganga, perform rituals for their ancestors and visit centuries-old temples and sites linked to the mythological tales.
After some rest, you can visit some selected sites, purely depending on the time available. Some options include Har-ki-Pauri (where the amrit drops fell), Bharat Mata Temple (showcasing the diverse culture of India), the hilltop temples of Mansa Devi and Chandi Devi (accessible by thrilling ropeway rides) and Daksha Mahadev Temple (where Shiva's consort Goddess Sati sacrificed her life in fire) and
(known for stunning architecture). Don't miss the evening aarti of Goddess Ganga at Har-ki-Pauri. Overnight stay at Haridwar
Day 02: Haridwar to Barkot (176 km.)
As the Char Dham Yatra tour package from Ahmedabad proceeds, leave Haridwar to drive towards Yamunotri, the first of the Char Dhams.
The night stay would be at Barkot, a cosy picturesque town at the height of about 4,000 ft. Barkot is one of the less-crowded and unexplored destinations in the region, known for offering peace in the laps of nature.
You can spend hours admiring the visual treat of Bandarpunch Peak that almost touches the sky. The place is also popular among adventure enthusiasts as it promises stimulating experiences of rafting, trekking, camping, mountain climbing and more.
On arrival, check in at the booked hotel and relax. After some time, you can take leisurely nature walks, visit the beautiful apple orchards and admire the liveliness of River Yamuna which indicates that you are very near to its abode called Yamunotri.
Overnight stay would be at Barkot.
Day 03: Barkot – Yamunotri (50 km. by road and 6.5 km. by trekking) - Barkot
Enjoy the early morning environment at Barkot and join us on the road trip till Janki Chatti (elevation 8,695 ft.) from where the trekking to Yamunotri Temple begins.
The place is famous for its hot water springs in which you may like to take a dip and forget all sorrows and stresses. Apart from trekking, there are two more options to reach the main temple – ponies and palanquins.
As you begin trekking, you would be elated to watch the scenic mountain grandeur spreading all around. Yamunotri Temple is located at a height of 10,797 ft., only about a mile before River Yamuna's actual source, the Yamunotri Glacier.
The river flowing by the temple adds sanctity to the environment, making devotees feel blessed. On arrival at the temple, prepare prasada by dipping rice and potatoes in the boiling water of Surya Kund and offer it to the black marble idol of Goddess Yamuna. Afterwards, descend back to Janki Chatti and drive back to Barkot for night stay.
Day 04: Barkot – Uttarkashi (80 km.)
The Char Dham Yatra tour package from Ahmedabad continues as we move from Barkot towards Gangotri, the second among the Char Dhams. The night stay would be at Uttarkashi which is about 100 km. before Gangotri. On arrival, check in at the booked hotel and take some rest.
Uttarkashi (North Kashi) is as sacred as the original Kashi which is also known by the name Varanasi. At the height of 3,799 ft., the town is located on the bank of River Bhagirathi and is known for the attractions like temples (Kashi Vishwanath and Kuteti Devi), dams (Maneri and Bhali), Manikarnika Ghat and thrilling trekking trails to Dodital, Dayara Bugyal (meadow) and Meru Glacier.
Depending on the time available, you can explore some of these attractions and enjoy the night stay at Uttarkashi.
Day 05: Uttarkashi – Gangotri (100 km.) – Uttarkashi
The Char Dham Yatra tour package from Ahmedabad gets even more exciting as we drive you to Gangotri Temple, located at the height of 10,200 ft. close to the Ganga's source called Gangotri Glacier.
It is believed that King Bhagirath performed tough penance to bring Goddess Ganga on the earth in the form of a holy river and attain moksha for his ancestors. The tradition continues till date as hundreds of devotees immerse the ashes of their dead family members in the river every day.
On arrival at the beautiful white granite temple, pray to Goddess Ganga and admire the unbound beauty of the place. Have darshan of Jalmagna Shiva Lingam (a rock in the middle of the river) and Bhagirath Shila (the rock on which Bhagirath performed penance). After that, we drive you back to Uttarkashi for night stay.
Day 06: Uttarkashi – Guptkashi (199 km.)
On the sixth day of Char Dham Yatra tour package from Ahmedabad, travel from Uttarkashi towards Kedarnath which boasts of Kedarnath Jyotirlinga and is the third dham of the pilgrimage circuit. You would be staying at Guptkashi (elevation 4,327 ft.) for the night.
Guptkashi (hidden Kashi) gets its name from the legend that Lord Shiva hid here in ground in the form of a mighty bull when chased by the Pandavas after the battle of Kurukshetra. As Kashi is the favourite city of Lord Shiva, Guptkashi too is sacred to the Shiva devotees.
One can find attractions like Vishwanath temple, Ardhnarishwar Temple and serene ghats of River Mandakini.
It is also considered holy as Yamuna and Ganga meet here in the form of two small streams at the site called Manikarnika Kund.
Check in at the booked hotel on arrival and visit these attractions as per the time available. The night stay would be at Guptkashi.
Day 07: Guptkashi – Phata (by road 15 km.) – Kedarnath (by helicopter) – Phata – Guptkashi
Get up early in the morning and drive straight to the helipad at Phata. From there, fly to the Kedarnath Temple which is located at the height of 11,755 ft. It is believed that Shiva as bull re-emerged from the ground at five places (collectively called Panch Kedar) and his hump appeared at Kedarnath. Located on the bank of River Mandakini, the temple enjoys the mesmerizing backdrop of snow-laden Himalayas and lush green pastures.
On arrival, you would find an irregular triangle-shaped lingam and sculptures of various Hindu deities. After praying at the temple, spend some time admitting the surreal beauty of the nature which is simply overwhelming. After that, we fly you back to Phata. Drive back to Guptkashi for night stay.
Day 08: Guptkashi – Badrinath (186 km.)
On arrival, check in at the booked hotel and relax. Admire the beauty of the Himalayan peaks like Nar, Narayan and Neelkantha. In the evening, you can join us to attend the evening aarti at the temple.
You would be elated to witness the black stone idol of Lord Badrinath which is made of the sacred shaligram stone. Stay overnight at Badrinath.
Day 09: Badrinath Temple - Rudraprayag (155 km.)
Don't miss the early morning aarti (starts around 04:00 a.m.) as it would transform you to some other world. Pray at the temple and explore the nearby sites.
Tapt Kund is a hot water spring where you can enjoy a relaxing bath. Brahma Kapal is the place where rituals are performed for the ancestors. Narad Kund is the place from where the idol of Lord Badrinath is believed to have been recovered. Depending on the time available, we take you to the attractions like Mana Village, Bhim Pul, Vasudhara Waterfall(7 kms of trekking required.Charges not included in package), Charanpaduka and Vyas Cave.
Finally, we leave Badrinath and\ndrive to the nearby town of Rudraprayag for the night stay.
Day 10: Departure
As per the schedule, we drive you to Haridwar or Delhi from where you can start the journey back to home. The Char Dham Yatra tour package from Ahmedabad ends here.
Travel Tips: In order to plan and make the best out of Char Dham Yatra tour package from Ahmedabad, our team offers some useful tips and recommendations:
The Char Dham Yatra is organized from April/May to October/November every year. Bookmark our website to find the latest updates about the 2019 Char Dham Yatra dates.
WaytoIndia offers assistance to register for the yatra online as well as to book air/train tickets, aartis, ponies/palanquins etc. Please let our team know about your needs.
Postpaid connections of Airtel, BSNL, Vodafone and Jio work best in the region. However, only BSNL offers average connectivity at some high altitudes.
Whether you perform rituals at Haridwar or any other pilgrimage site, don't fall trap to the priests and cheaters who may demand huge amounts of money.
Keep yourself updated about the weather conditions. WaytoIndia team recommends avoiding the months from July to mid-September due to heavy rainfall. You may plan the trip during this period as well, but make sure you act according to our guidance.
Physical checkups from medical experts before planning the trip would be in your favour. You may also opt for Chardham Yatra by helicopter with us if you lack physical fitness for trekking.
Learn some breathing exercises to acclimatize with high altitude sickness easily.
Carry dry and packaged food, especially the energy-giving foods.
Don't wander to the tourist attractions near to the four main destinations on your own. Speak to us and we would guide you to plan in the right way.