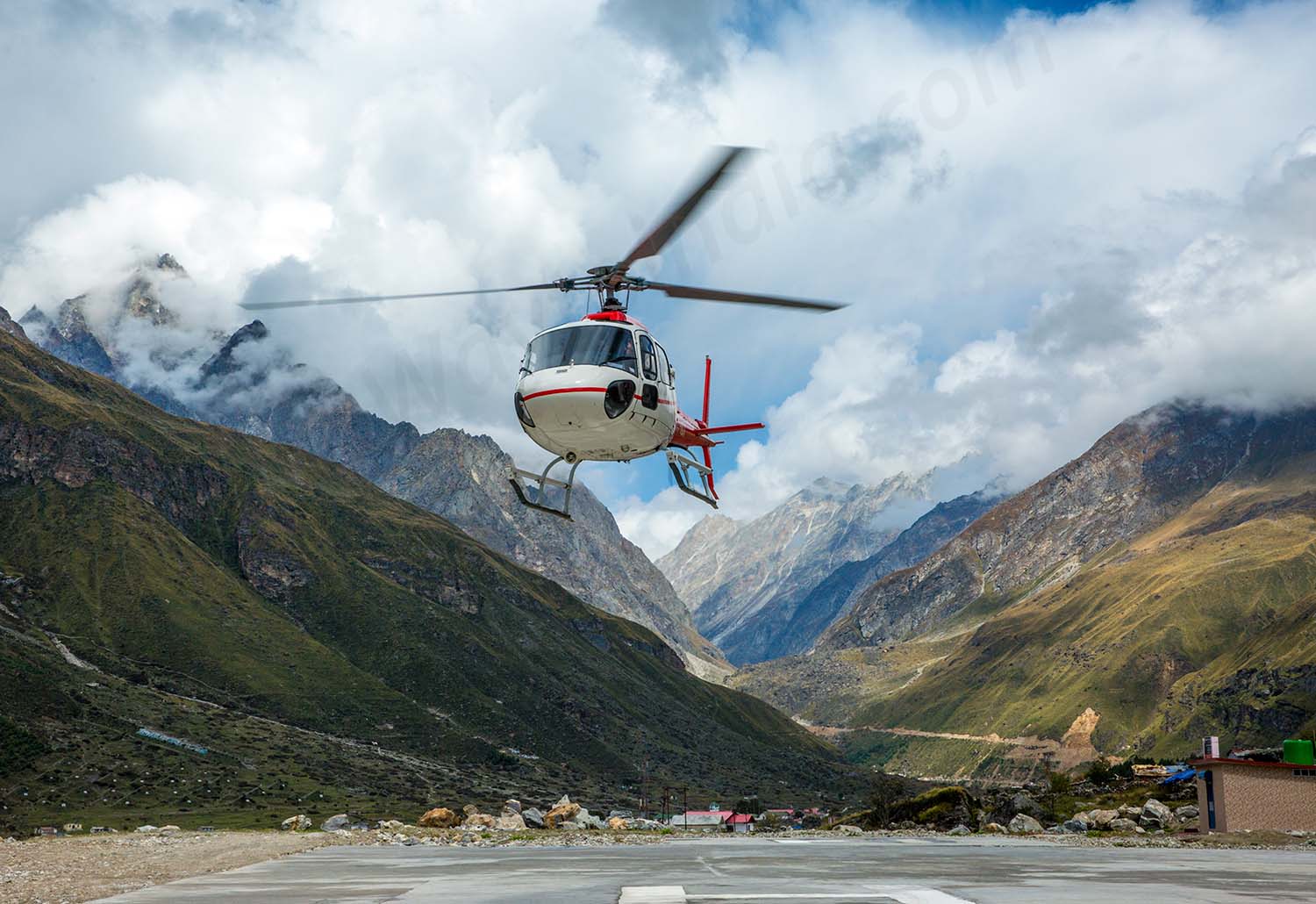 Char Dham Yatra Tour Package By Helicopter
हेलीकाप्टर से चारधाम की यात्रा
Char Dham Yatra Tour Package By Helicopter Cost Per Person : Rs 1,70,000/- (all inclusive)
One among the most scenic tours in India, Char Dham Yatra tour package by helicopter takes the pilgrims to four of the famous Hindu pilgrimage spots of Uttarakhand state in Northern India.These are Yamunotri, Gangotri, Kedarnath and Badrinath.
This tour is available from Dehradun Helipad and can be done in 4 nights and 5 days.
5 Nights & 6 Days Char Dham Yatra Tour Package By Helicopter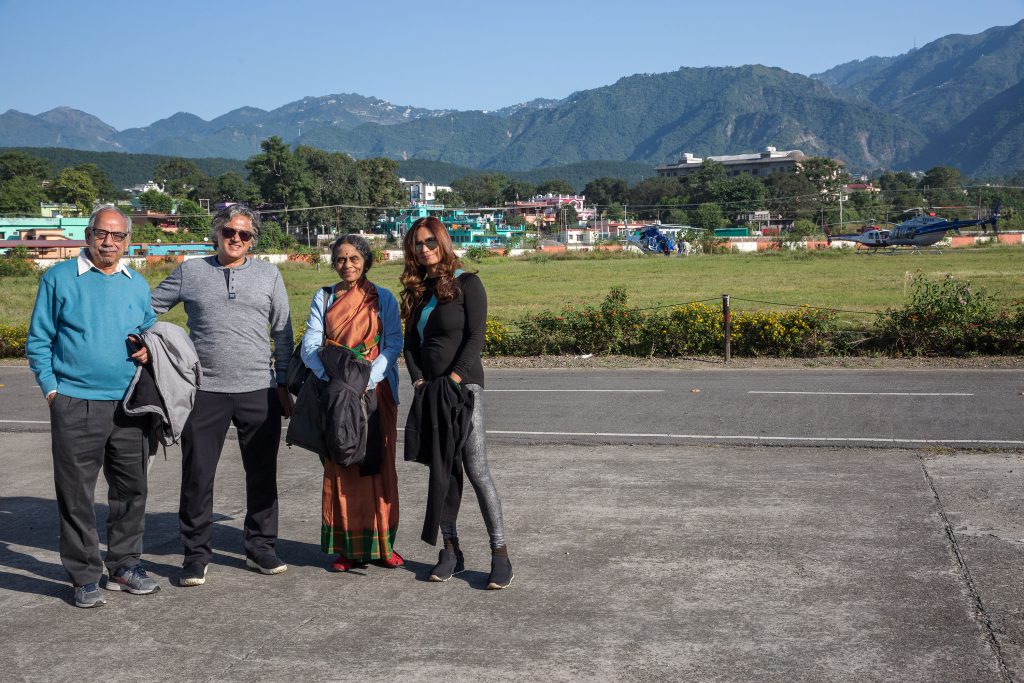 Char Dham Yatra Tour Package By Helicopter
The package starts from Dehradun Helipad and in 4 night and 5 days the pilgrims can visit all the four dhams of Yamunotri, Gangotri, Kedarnath & Badrinath by Helicopter.
Char Dham yatra tour package by helicopter includes the following:
Decent accommodation at some of the best available hotels and resorts.
All meals during the tour.
Priority darshan at Shri Kedarnath Dham.
VIP Darshan at Badrinath Dham.
All transfers in Gangotri, Badrinath and Dehradun.
Pony/Palki at Kharsali for Yamunotri Dham.
Usually, the pilgrims are required to report at Dehradun one day before the actual start of the tour.
This is essential because they have to report at the Dehradun Helipad early in the morning.
The company representative briefs them about the tentative time of departure for the next day.The rest of the day is on leisure.
Day By Day Tour Plan For Char Dham Yatra Tour Package By Helicopter
Day 1: Arrival at Dehradun Airport
The tour commences as the pilgrims arrive at Dehradun Airport.
Dehradun Airport famously known as Jolly Grant Airport is located about 30 kms from Dehradun city and it takes about 1 hour to reach the city from Jolly Grant airport.
Upon arrival, our representative shall meet the pilgrims and transfer them to hotel at Dehradun.
Rest of the day shall be at leisure.
Overnight stay shall be at hotel in Dehradun.
Day 2: Dehradun Heliport to Kharsali
Early morning, our representative would transfer the pilgrims to Dehradun Heliport which is located at Sahastradhara in Dehradun.
Upon arrival, the pilgrims shall board the helicopter and fly to Kharsali, the gateway to Yamunotri Dham.
The flying time between Dehradun Heliport and Kharsali is about 35 minutes.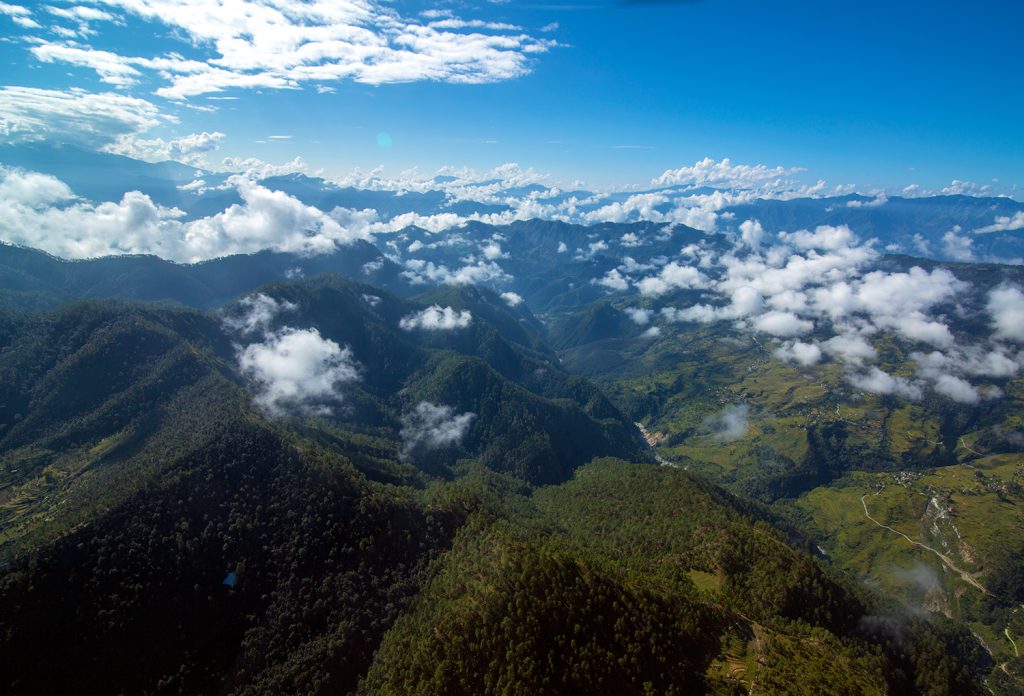 As the helicopter would soar in the sky, the pilgrims would get amazed by the huge mountains getting miniscule.
The beautiful blue sky above and the cotton candy clouds would mesmerize the pilgrims.
After about 35 minutes, the helicopter would land at Kharsali helipad.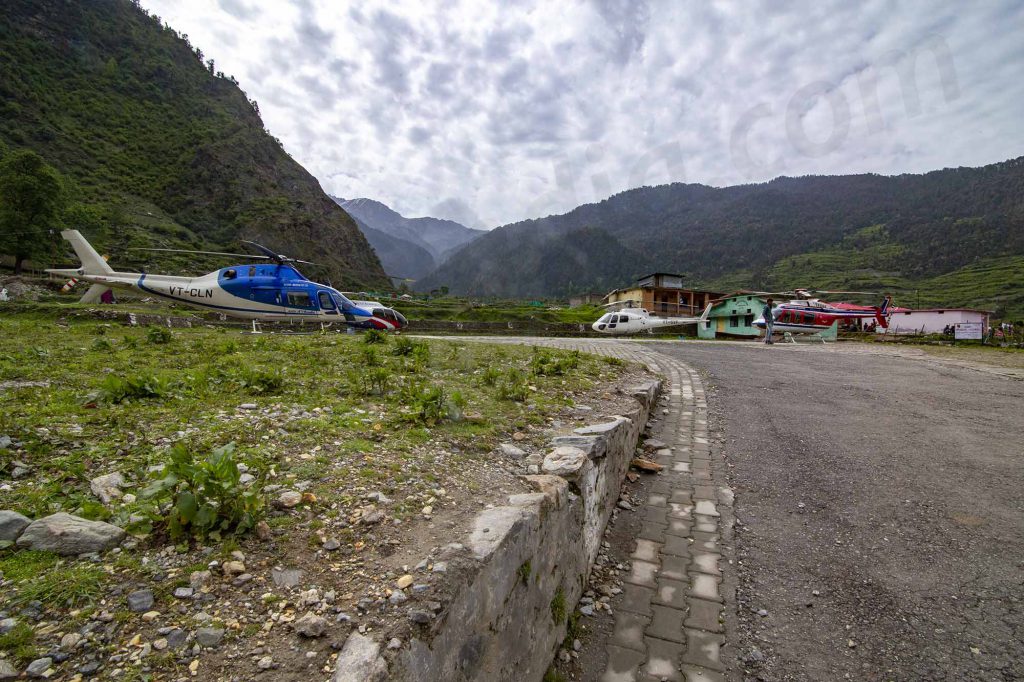 At helipad, our representatives shall be waiting to welcome the guests and would take them to pre-booked Yamuna Kriti Cottages(or Similar).\n
After breakfast, our representative shall escort pilgrims to Jankichatti,the place from where the Yatris would commence their 6.5 km Yatra to Yamunotri shrine for which Pony/Palki would be provided.\n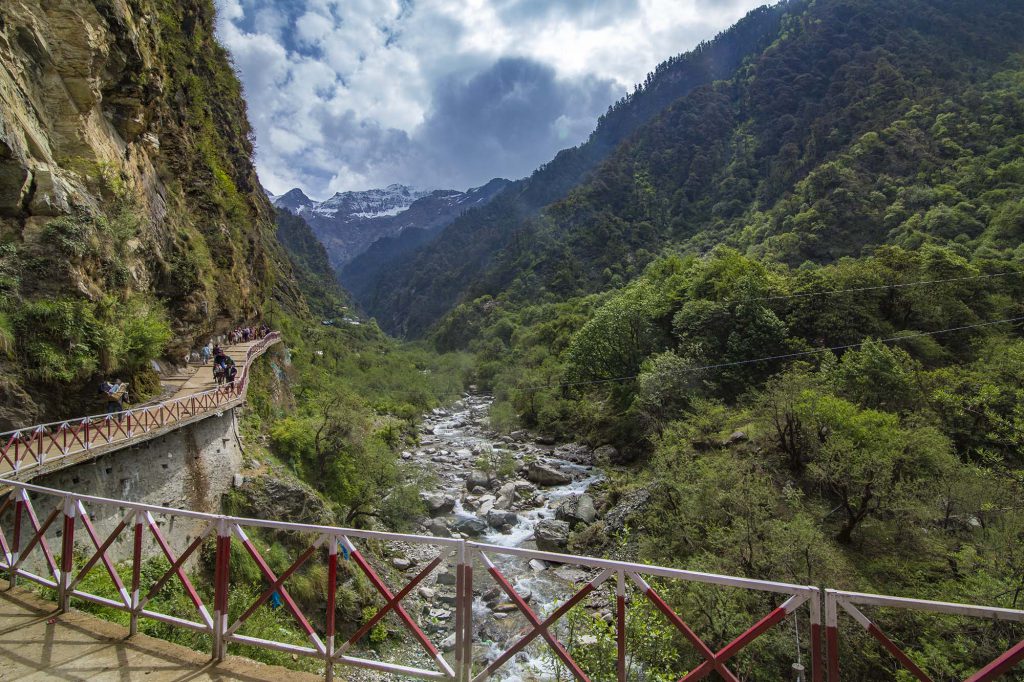 The path leading to Shri Yamunotri shrine is very scenic.
Specifically, the crystal clear waters of river Yamuna on one side and lush green thick vegetation on the other side provide some of the most scenic views.
Further, after about two hours the pilgrim would get the first glimpse of Yamunotri Temple.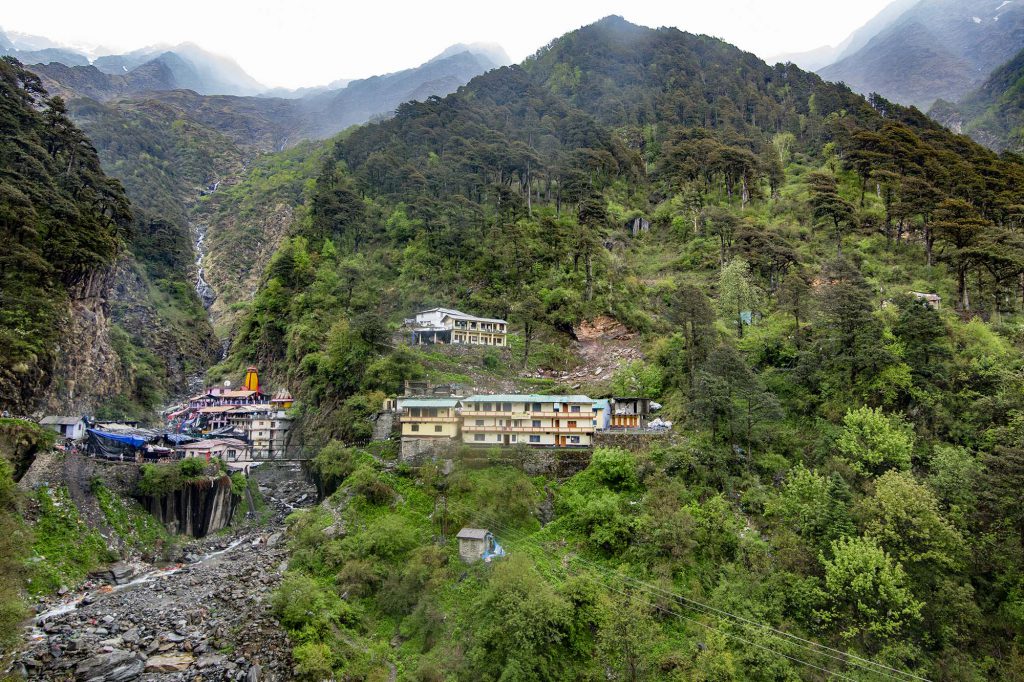 Later, the Yatris would come back to hotel unch and relaxation.
Dinner and overnight stay at hotel in Kharsali.
Day 3: Kharsali – Harsil – Gangotri – Harsil
Next, early morning, leave Kharsali for Harsil.
In Spite of being a small hamlet, Harsil is very scenic. Early morning, arrive at Harsil Helipad.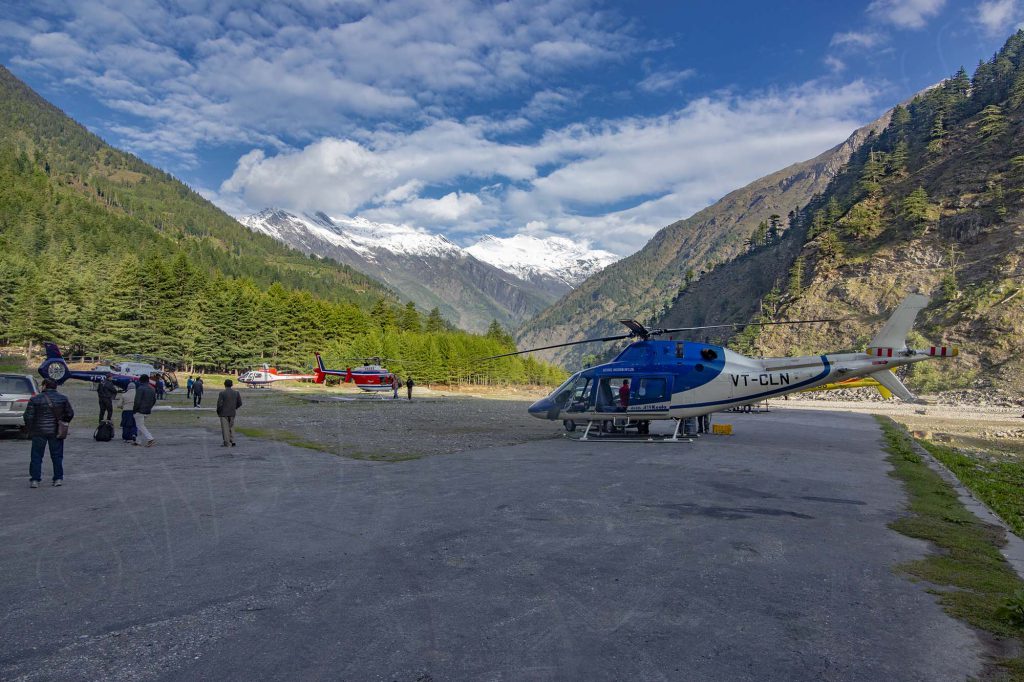 Upon arrival at Harsil, check in at Himalayan Nature Resort (or Similar).
After breakfast, our representative shall drive you to Gangotri Temple which is about 25 Km from Harsil.
Later, after darshan at Gangotri Temple, drive back to resort for Lunch and relaxation.
Rest of the day shall be at leisure.
Dinner and overnight stay at resort in Harsil.
Day 4: Harsil – Guptkashi – Kedarnath – Guptkashi
Early morning, we would transfer you to Harsil Helipad from where you would fly to Guptkashi.
It takes about 35 minutes to fly from Harsil to Guptkashi.
Upon arrival at Guptkashi, you would be required to change your helicopter(as per the Government regulations) to fly further to Shri Kedarnath.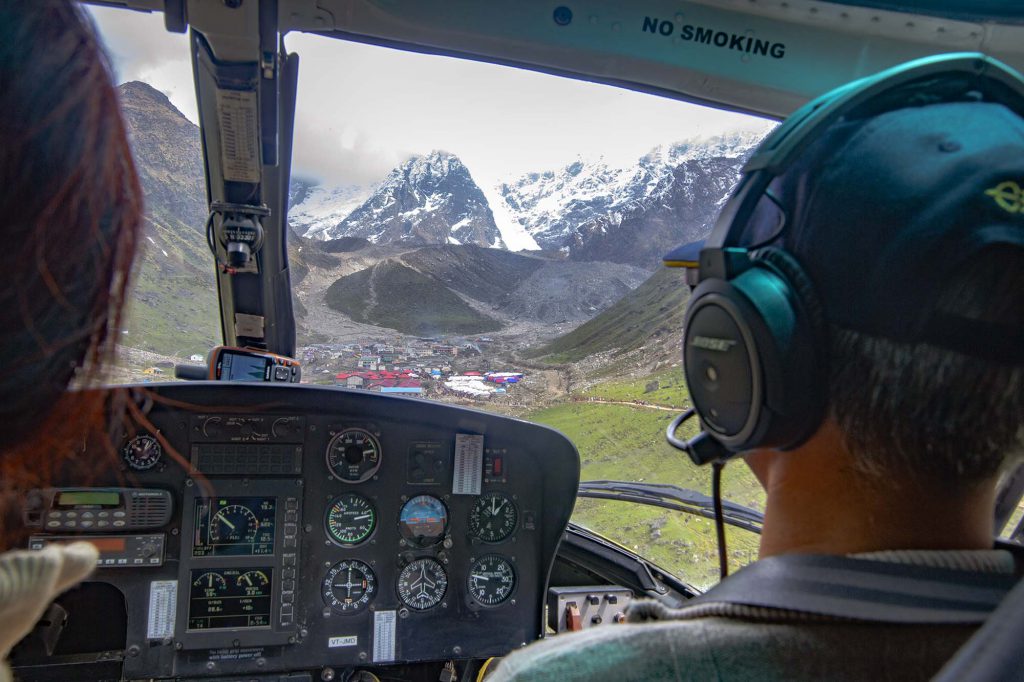 As the Yatris would change the helicopter at Guptkashi and board shuttle helicopter, it would take them about 6 minutes to fly further to Kedarnath Dham.
Although, the flying time to Kedarnath is just about 6 minutes, one experiences a huge drop in temperature. Thus, it is suggested that the pilgrims must wear heavy winter clothing while they proceed to Kedarnath Dham.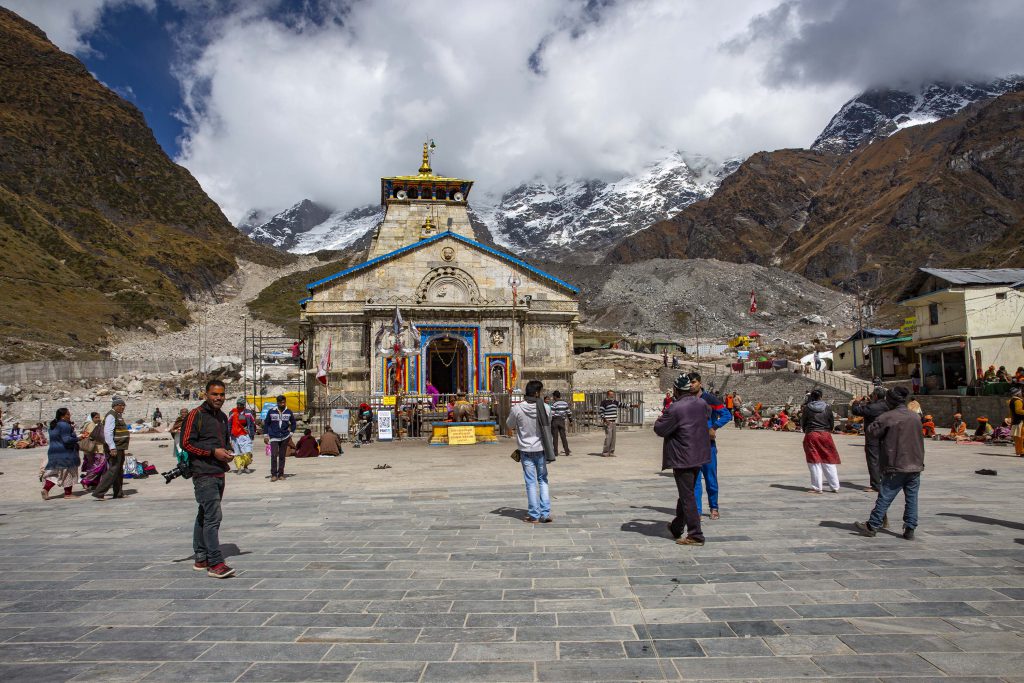 The pilgrims would be provided Darshan priority slip so that they can have darshan quickly and return back to Guptkashi.
After darshan, the pilgrims would fly back to Guptkashi where they would be taken to Himalayan Comforts Resort(or similar) for check in.\
After lunch, rest of the day shall be at leisure.
Dinner and overnight stay shall be at resort.
Day 5: Guptkashi – Badrinath
Next, as part of your Chardham Yatra tour package by helicopter, early morning, after breakfast, reach Guptkashi Helipad and board helicopter to fly to Badrinath.
The flying time from Guptkashi to Badrinath is about 35 minutes.
On the way to Badrinath, one can see the beautiful slopes of mountain ski destination of Auli.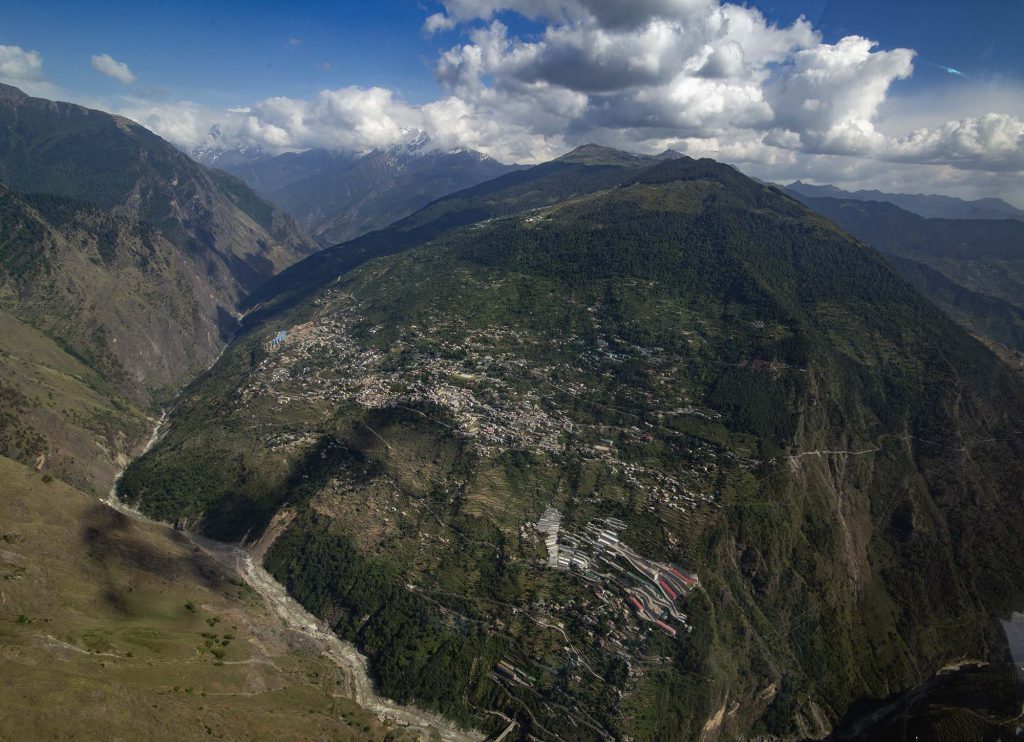 Upon arrival at Badrinath Helipad, our representative shall take the pilgrims to Hotel Sarovar Portico, Badrinath.
After check in, leave for Badrinath Temple for priority darshan at the temple.
Since the pilgrims would be staying overnight at Badrinath, to this end, we suggest that if they wish, we can book Vishnu Sahastranamavali Aarti for them(on request only, on extra cost basis and subject to availability of slots).
Later, return back to hotel for lunch and relaxation.
Dinner and overnight stay shall be at hotel.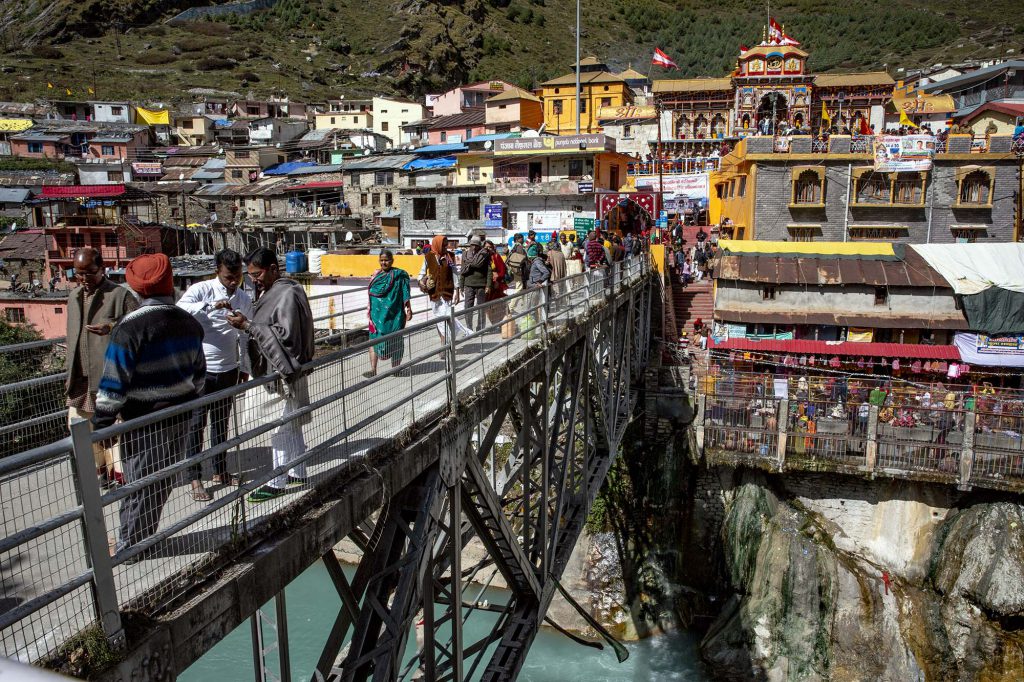 Day 6: Badrinath – Dehradun
Each day, early in the morning, Maha Abhishek Pooja takes place at the Badrinath Temple. It is the only time when the pilgrims can have a glimpse of the Saligram idol of Lord Badrinath.
If pilgrims wish to attend the Morning Maha Abhishek Pooja, they have to mention it well in advance, so that pre-booking of the same can be done(on extra cost basis).
Flights Connecting Dehradun Airport
Following are the flights that connect to Dehradun Airport from different cities of India
| | | | | |
| --- | --- | --- | --- | --- |
| Flight | Carrier | From | Departure Time | Arrival Time |
| CD 645 | Alliance Air | Delhi | 06:20 IST | 07:20 IST |
| AI 9645 | Air India | Delhi | 06:20 IST | 07:20 IST |
| 6E 545 | Indigo | Delhi | 06:40 IST | 07:40 IST |
| CD 893 | Alliance Air | Lucknow | 06:15 IST | 11:50 IST |
| 6E 577 | Indigo | Lucknow | 12:50 IST | 14:00 IST |
| 9W 701 | Jet Airways | Mumbai | 12:15 IST | 14:30 IST |
| 6E 911 | Indigo | Bengaluru | 12:45 IST | 15:50 IST |
| 6E 444 | Indigo | Hyderabad | 13:30 IST | 16:00 IST |
| SG 2937 | SpiceJet | Ahmedabad | 17:15 IST | 19:05 IST |
Frequently Asked Questions (FAQs)
Although it is not mandatory to get a medical examination done, we suggest that those who have any chronic health problems must get themselves examined by a health practitioner and adhere to the advice tendered by such doctor/health practitioner.\n
One hand bag with weight about 5 kg per person is the maximum weight allowed during the Yatra.
How to book this package?
Call us or write to us

Call our executive on 8527255991 or write to us on info@waytoindia.com

Share your details

Since you would be joining other Yatris on this Char Dham Yatra tour package by Helicopter, we would require your body weight.This is required as we need to mix and match the Yatris as per their weight who would going in the helicopter with you so that total body weight of passengers does not exceed the maximum allowed weight.

Deposit Booking Amount.

Once we provide you a provisional seat for a specific date, you need to deposit INR 20,000/- per seat in the company bank account that would be shared with you over the mail

Deposit Balance Amount

About 15 days in advance to the travel date, we would be sending you the mail for balance payment which you would be required to deposit in company account.

Final Confirmation Mail

Upon receipt of full amount, you would be getting the confirmation mail along with the details of our operations team nd representatives who would take care of your booking.
---
If you wish to visit only Badrinath by Helicopter, you may call us on 8527255991 or write to us on info@waytoindia.com